LEDucation, the largest LED-only trade show, is featuring twenty-six Resource Lighting + Controls manufacturers for 2019. Check out the sneak peak below the booth numbers. Here's what to expect: Innovation, Beauty, Precision, Technology!
Manufacturer Booth Numbers
Aculux GB212
ALW AH2219-AH2221
Crestron GB310
DMF GB313
Focal Point AH 2911-AH2909
Holm GB420-GB422
Hydrel GB116
JLC Tech AH 2212
Kirlin GB402
Legion GB507
Louis Poulsen AH2302-2304
Lumato GB1023
Lumenpulse Group AH2109-2111
Mark Architectural Lighting GB122-GB124
Modernforms AH2116
Modular Lighting Instruments GB100
OCL Architectural Lighting GB207
Peerless GB120
PreciseLED GB720
RLE Industries GB624
Solavanti Lighting GB508
Soraa AH2702-AH2704
Targetti GB1012
Tokistar GB612-GB614
WAC GB406
Winona GB112-GB114
Innovation!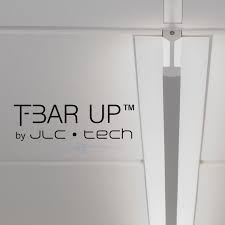 JLC-Tech features the first indirect lighting product of its kind, the
T-BAR UP™
is ideal for open-office plans and other spaces where a sleek modern design is desired. JLC-Tech offers the only patented lighting products that replace the grid in a suspended ceiling system.
Kirlin's
RADIANCE mimics full spectrum sunlight from 1650°K to 8000°K and is programmable to 24 hour circadian cycle or on-demand control of color and intensity. Lighting for Behavioral Health from Kirlin provides ligature resistant properties with residential aesthetics and well controlled glare free illumination.
Focal Point's acoustic solutions
are a growing fixture category. Offering both integrative LED acoustic lighting and non-lit acoustic panels to provide more comfortable and coordinated architectural spaces. (Skydome pictured below).

Beauty!
Louis Poulsen's iconic designs, pictured above, keep getting better! New finishes and fixtures with high performance LED compliment this classic styling.
Precision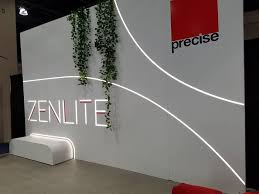 PreciseLED
, our newest manufacturer acquisition, offers something that no one else can do for the price…Zenlite Arc is the only curved recessed linear product on the market the thickness of 5/8″ drywall. With a minimum radius of just 15″, design with no limits! Booth GB720
Which LEDucation manufacturers target precision as a key component of their brand?
Aculux Precision Lumenaires
with diminutive 2″ luminaires that deliver more performance than conventional 6″ varieties. Booth GB212.
Lumenpulse group's nano cylinders
for beam spreads from 5° to 60° and double asymmetric beam spread options allow for amazing lighting flexibility. In exterior lighting,
Targetti's Keplero
is an inground LED fixture delivering adjustable projection options in white and RGBW options.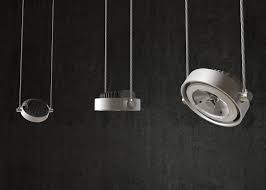 Sorra
continue to lead in color rendering options. They're taking a deep dive into integral solutions with ultimate design flexibility. This line is a must see! Booth AH2702-AH2704
Creston
, known as an industry leader in commercial controls solution will introduce Creston Home. This is breaking news! We can wait to see the new features and reveal everything to you in a LEDucation 2019 followup. Booth GB310
Of course, there's more…this was just a sneak peak. See new products, industrial, medical, landscape, marine and architectural news in our blog:
TheResource
.