<![CDATA[Social design is making headway in the Hampton Roads area and idmetalco is spearheading the trend. As community spaces become central to where we live, work, and play, architects are emphasizing multi-functional site furnishings. Large stones serve as both sculpture and seating; tree planters define spaces and create barriers. Lounges can be specified with i-device ports and lit furniture serves for safety and added visual appeal. The trend toward multi-functional site furnishings lends itself to building interest and building community.With the design trend, comes design challenges. How do you specify the ideal lighting to incorporate into your id created bus shelter or bench? And, what do you need to know for a smooth, easy project flow?
5 Tips for Easy Specification and Project Management
1. Shipping
idcreated has an advantage when it comes to shipping cost. While many manufacturers of site furnishing bill a percentage of the product cost, idcreated bills actual shipping costs. There is an economy of scale when it comes to shipping since products are generally shipped via container; the more that goes into the container the less shipping is per item. Large scale projects can see considerably lower shipping costs in terms of percentage of overall budget. It's important to keep this in mind when building budgetary quotes. The shipping on one bench could be the same as the shipping on two benches! For the most accurate budgetary quotes during planning, a full scope of the project is best.
2. Lead Times
Lead times for idcreated are between 12-16 weeks. idcreated products are made in Italy of the finest local and responsibly sourced materials. Long lead times are generally expected for custom site furnishing, but contractors need to be aware that these times can rarely be expedited. This is true of all components of the site furnishings. For example, anchor bolts (if provided) are not available prior to product delivery. Careful planning to submit an order according to lead times is best.
3. Embedded Lighting
Embedded lighting requires coordination. While most applications of idcreated demonstrate lit furniture or embedded lighting, idcreated does not sell or assist in specifying lighting. Working with a Resource Lighting Sales representative to select the appropriate lighting to incorporate into your site furnishings will ensure that you get exactly what you want and that idcreated understands what modifications they need to create in order to accommodate your chosen lighting. Lighting is installed on site.
[caption id="attachment_755" align="alignright" width="300"]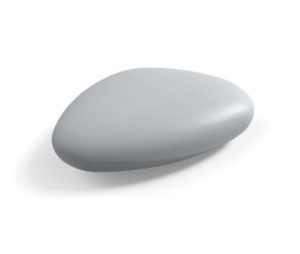 "Stone" by idcreated[/caption]
4. Budgeting
Value Engineering is a term that many specifiers cringe to hear. However, within the idcreated line, different materials and finishes can be specified on the same product, meaning we can be creative to meet budgets. For example the very popular Moonstone comes in white marble, granite or Pietre di Marmo, and a polished finish or sandblasted, Whereas, Stone, a very siimilar asthetic, is available in HPC (high performance concrete) or UHPC (ultra high performance concrete). Speak with a Resource Lighting consultant to learn all your options to when it comes to maintaining budgets.
5. Lift Kit
Nearly every project will a special lifting kit to be specified with the order. The lift kit ensures proper installation to avoid any damage in placement. The cost of the lift kit is fully refundable when returned.[caption id="attachment_754" align="alignright" width="300"]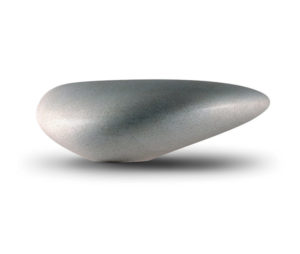 "Moonstone" by idcreated[/caption]
[dt_button link="https://idcreated.com/" target_blank="true" button_alignment="center" animation="fadeIn" size="medium" style="default" bg_color_style="default" bg_hover_color_style="default" text_color_style="default" text_hover_color_style="default" icon="fa fa-chevron-circle-right" icon_align="right"]Learn More[/dt_button] ]]>